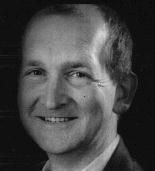 About my Work
This site is about my work in the F M Alexander Technique. I also work as a pianist and trombonist, and as a teacher of the Bates Method of Vision Education, which I think of as 'Alexander Technique for the Eyes'. As time permits I also write and arrange music, write books and articles, and dabble in art and photography.

I teach mainly at my home in Portslade, Brighton but also give lessons and classes in Lewes.
About the Alexander Technique
Alexander teaches us to recognise that many of our learning difficulties are due to unconscious habits which we apply to everything we do. Very often something which feels very difficult will become easy if we can only stop doing the thing that makes it hard!
The point of the technique is to become more accurately aware of what we are doing so that we can make real choices and have the possibility of effective change instead of going round in circles.
About Me
I have been a working musician and teacher for the past 30 years, having studied music at York University under Wilfred Mellers. I have also taken part in various sports including cycle racing, croquet, swimming sailing and windsurfing - so I know something about how the human body performs under various demands!
About My Training in the Technique
I had my first lessons in the Alexander Technique around 24 years ago and took time out to train as a teacher because it seemed so important to me for anyone involved in teaching practical skills that not to have it would be like trying to teach reading without knowing the alphabet.
My teacher in the training course was Mr Patrick Macdonald, who had been Alexander's teaching assistant in the first training course for many years. After that course I had many lessons and enlightening discussions with Marjorie Barlow, Alexander's niece, and another of the great pioneers. I taught the technique continuously in the 80s and 90s and it has continued to be an important strand in my thinking as I have again become more involved in music and sport.
About my Alexander Teaching
I work in a classical Alexander framework, developing the basics of accurate self-awareness and good use through the 'evolutions' developed by Mr Alexander.
I recommend that beginners should have at least 10 lessons in the basics of the technique before moving on to specific applications. I do run introductory courses in small groups where the emphasis is on individual work with observation and discussion and this may be a satisfactory alternative to individual lessons in the early stages.

I am very happy to be able to offer my skill in this technique to my music students, where it is mostly employed in the background ie I am not teaching Alexander explicitly, but the 'Alexander awareness' will inform many of my comments and suggestions.

I am also very happy to work with people from any avenue of life who are interested in the technique or who need help with any of the problems it can address.

Elsewhere on this site you will find further information on various aspects of the Alexander Technique: do contact me if I may be able to help.