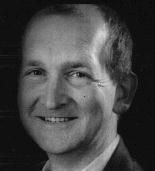 Alexander Technique Lessons - What Happens?
let's describe a typical first lesson . .
First we talk: I need to find out what you already know or think about the technique, and about any particular issues - skills, or difficulties that you want to address


I will then give a quick rundown of what the technique is all about, talk through what we're about to do and make sure that you're entirely comfortable with what's going on.


I usually start a lesson by asking you to carry out some simple actions or movements - standing, sitting, walking &c, to give me a preliminary idea of what's happening !


We will probably then do some 'table work' with you lying down and not needing to do anything - this enables us to establish a 'reference state' of what your body is like when at rest


We would then follow on with, again, simple movements, standing, sitting &c but this time with guidance and discussion, focusing on your unconscious habits and where you may benefit from doing things differently


After the lesson, I usually suggest that you do not try to practise any particular way of moving or being, but carry on as usual and notice anything that occurs to you as different from the usual - this normally gives the best starting point for the next lesson . .